By Misty Sneddon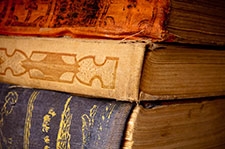 If your nose is constantly in a book, and you've joined countless book clubs to discuss the latest and greatest read, a degree in Literature may be a good choice. But what does one do with this sort of degree, and do people make an acceptable living after graduating with a Bachelor's degree in Literature? Well, Literature falls under the category of non-vocational degree, meaning a Literature student isn't training for a specific career. But this book is wide open with career opportunities upon graduating. Those who love Literature and choose to pursue said degree have a deep affection for classics like Shakespeare, Chaucer, Milton, as well as literary modernist pieces written by authors like Virginia Woolf, William Faulkner, James Joyce, and W.B. Yeats. The student's workload is much more than simply reading these delicious works; a great deal of search and writing is involved. This compels the Literature major to think critically and analytically, as well decipher some deep concepts.
Classes a Literature student can expect to take are the study of narrative, world poetry, theory of Literature, English romantic writers, Gothic literature, Native American Literature, early American women's words, modern American poetry, the Victorian age, Caribbean Literature, post-World War II Literature, practical criticism, linguistics, middle and old English, cross-cultural communication, modern English grammar, advanced feminist theories, theories and Techniques of Literature Study, Creative Writing, and Restoration Literature
Obtaining a degree in Literature provides limitless opportunities in the work force because employers know that Literature majors are excellent communicators, writers, analytical thinkers, researchers, and debaters. With that in mind, the following list contains examples of careers one can pursue after graduating.
• Journalist
• Editorial Assistant
• Press Officer
• Linguist
• Social Worker
• Proofreader
• Cultural Anthropologist
• Museum Curator
• Translator
• Archivist
• Reporter
• Librarian
• Literary Critic
• Freelance Writer
• Publisher
• Researcher
• Consultant
• Primary School Teacher
• Secondary School Teacher
• Private School Teacher
• School Administrator
• Tutor
• English as a Second Language Teacher
• Editorial Assistant
• Copy Editor
• Production Assistant (Publishing)
• Acquisitions Assistant (Publishing)
• Journalist
• Science Writer
• Technical Writer
• Creative/Fiction Writer
• Grant Writer
• Speech Writer
• Freelance Writer
• Corporate Blogger
• Marketing Researcher
• Metadata Manager
• Search Engine Optimizer
• Social Media Manager
• Search Engine Marketer
• Information Broker
• Brand Strategist
• Cataloguer
• Website Developer
• Congressional Aid
• Lobbyist
Many of these careers may require additional education. Students with a Literature degree often minor in something completely separate such as history, media, marketing, education, or business.