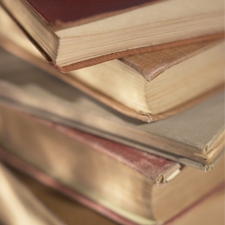 Nothing makes you happier than reading a story. The tale may be fiction or nonfiction, prose or poetry. What you love is feeling the emotions of the characters and understanding what they think, believe, and feel. To you, literature is fun, even if the situations expressed are tragic. You are drawn into the story, heart and mind.
Literature is artistic expression, closely tied with art, speech, and writing. The early stories were told orally or in pictures. With the invention of writing, stories took on a larger dimension. Now stories could be preserved for everyone to share. Stories became more portable and more widespread. Communication became faster and easier…and permanent.
How to Think About Studying Literature
Keep in mind that literature awakens people to a different reality. It causes people to listen to a variety of voices and really hear. Literature demands that we take in the experiences we read about. It makes us reflect on the world around us as experienced by people. And it asks and tries to answer questions such as: "Who are we? Where are we going? What is the meaning of our life?"
Literature can be fact based or fictional. It can be divided into different areas, such as genre, historical period, political, gender, race, nationality, and more. You will need to focus on your specific passion. You may like English literature, or you may like to read more broadly across time and place. Start with deciding if you prefer a major in English Literature or Comparative Literature. Then look carefully at colleges that best provide what you want to study.
Literature and a Career
A degree in Literature will prepare you for a multitude of career options. There is the more traditional road of teaching or writing. However, there are many other avenues today for a literature major. Your studies will reflect on any choice you make, because you will be equipped with tools for thought.
The ability to enthusiastically explore ideas, coupled with good communication skills, is highly valued by employers in most fields. You should try out as many options as possible while you can to get real-world experience and make connections. Volunteer or intern at places that value and need people with awareness and sensitivity to people and the global environment in which we all live. Pursue your love of reading with confidence that you will find what you are looking for in a fulfilling career.
Types of Skills/Attributes
curiosity
critical thinking
analytical
open minded
cultural sensitivity
good writer
philosophical
interpersonal skills
effective communicator
creativity
Types of Jobs/Fields
teaching
editing
writing

literary agency

corporate communications

publishing

museums and galleries

advertising

public relations

social services

nonprofit organizations

journalism

government agencies

media
Self-Assessment
Do I love reading stories in any form?
Do I read for entertainment and for learning?
Do I like to analyze stories and talk about them with others?
Am I fascinated by learning about the human experience from many points of view?
Do I like exploring the causes and results of people's emotions?
Do I like putting myself in other people's situations and figuring out what I would do in their place?
Do I learn something about myself and others when I read?
Do I like learning about history through the stories of the times?
Am I able to interpret meaning or cause and effect from stories?
Am I passionate about answering the "big questions" of life?
*If you answered "yes" to 8 or more of these questions, a career in Literature might be right for you.
Article by: Marsha Kearns