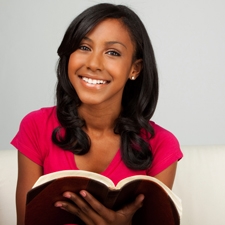 By Thom Seagren, President - The Christian Connector, Inc.
There are many opportunities that exist within ministry-related careers. For those who believe they would like to serve through full-time ministry, one of the most important questions to ask is…
where is my call to ministry coming from?
Is your interest in ministry from just a desire to help others, or is it a "call" from the Lord? While Christians are called to serve in every profession we undertake, I believe full-time ministry may be best considered as a response to a God-given call and a unique skill set.
Whether you are considering a career as a children's pastor, music/worship leader, senior pastor, youth minister, or Bible teacher/professor, your focus should be on service to Christ rather than on service to others. The truth is that at times, people can be wonderful to work with and serve, but individuals are also imperfect and can be challenging to work with to say the least. If your interest in service through ministry as your full-time career has risen from God's call on your life, or if it's from Him placing the desire to serve through ministry on your heart, then this will likely be your passion. In the popular study, "Experiencing God", the authors touch on this notion of "service" being to Christ first. With service to Christ as the focus of ministry, it removes our personal views of the one being counseled, helped, or served. Personalities, differences of opinion, or whether or not someone seems "lovable" no longer is the issue when what we are doing is actually service to Christ. Seeing Christ rather than the one we are "serving" can dramatically change our view and improve our ability to minister.
A career of service through ministry will likely be challenging, rewarding and constantly changing. If God is leading you into a life of ministry, it can be one of the most exciting professions you can imagine.
Children's Ministry
A person in children's ministry should possess characteristics that include patience, integrity, empathy, generosity, and hospitality.
Ministering to children is obviously very different than pastoral or youth ministry. What keeps the attention of a nine year old or a three year old is not the same as holding the interest of a sixteen year old or adult. The ability to relate and truly listen to a child is a wonderful gift. The children's minister should have a deep understanding of biblical principles to be able to effectively communicate biblical themes, as well as have a strong understanding of God's love for children.
The ability to make tasks and events fun, as well as having great energy, are wonderful assets to children's ministry. A background in Bible, communication and child psychology can be helpful to a profession in children's ministry. A simple reading of the Gospels shows Christ's special concern and love for children, and serving as a children's minister is a unique call.
Ministry is a rewarding and challenging profession, and if God has called you into a life of ministry, there is no better place to be.