By Misty Sneddon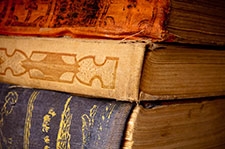 A Philosophy major will learn some exceptional cognitive skills while studying this major, such as being able to reason clearly and argue logically why one believes as one does. Having an understanding of alternative views will enable the student to critically evaluate the case for and against a decided viewpoint. Analytical and critical thinking skills are heavily put to use in this area of study and actually help students develop a strong business instinct. Many law and medical schools happily accept students with Philosophy degrees because it is understood that a strong reasoning ability can be a good foundation for becoming a doctor or lawyer.
Over half of Philosophy majors will choose to continue education with a Master's or a Doctorate, usually in a field that is not Philosophy but builds on the knowledge a Philosophy degree provides. The other half of Philosophy majors will utilize the knowledge they've acquired and put it to use in today's job market. Many Philosophy majors will study the fundamentals behind religion, which can work very well for someone interested in pursuing a ministry career. Classes a Philosophy major may take are theories of logic, symbolic knowledge, philosophy of science, philosophy of mind, metaphysics, ancient philosophies, philosophy of law, ethics, philosophy of religion, bioethics, philosophy of human rights, philosophy of mathematics, morality and its critics, Indian philosophy, philosophy of psychology, empirical and mathematical reasoning, philosophy of language, philosophy of probability, and philosophy of quantum mechanics.
Contrary to popular belief, Philosophy majors enjoy excellent careers with mid-career growth that allows for a comfortable living. Entry-level work Philosophy graduates find starting salaries at $40,000 a year, while those who are at a mid-career level make around $75,000 a year.
In addition to pursuing a further education in Law and Medicine, Philosophy graduates may choose the entrepreneurial route with this degree. So rather than pursuing a standard business degree, one chooses to major in Philosophy, perhaps with a minor in business, with the intention of opening one's own business upon graduating.
Common careers for those with a Philosophy degree are:
• Paralegal
• Business Owner
• Journalist
• Editorial Assistant
• Curator
• Publisher
• Librarian
• Fundraiser
• Archivist
• Minister
• Teacher
• Human Resource Manager
• Real Estate Agent
• Corporate Sales Agent
• Marketing Director
• Financial Advisor
• Restaurant Manager
• Museum Manager
• Executive Assistant
• Personal Secretary
• Social Worker
• Lobbyist
• Insurance Agent
• Volunteer Coordinator
• Researcher
• Metadata Specialist
• Project Coordinator
• Juvenile Probation Specialist
• Public Policy Associate