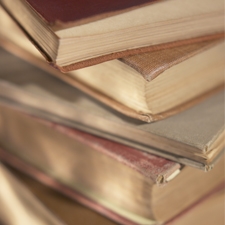 By Marsha Kearns
You want to major in what?? You love language, mathematics, history, science, religion, or philosophy, and you may get asked these questions. How will you make a living learning things like that? The answer: fairly easily…but you will definitely need a bachelor's degree.
You may not be exactly sure where your interests lie yet as far as your life work. A liberal arts education will provide you the opportunity to discover your passion. At the same time, you will be acquiring valuable job skills that employers are looking for, such as the ability to learn, independent thinking, a global perspective of life and people, and superb communication skills.
Reasons to Choose a Career in Liberal Arts
Getting a job that makes you a lot of money is not the only reason for going to college. A liberal arts education can certainly do that, too, but more than that, it can give you a direction in life. There is value in learning for learning's sake and exploring questions that are meaningful to life. You will acquire intellectual virtues that will serve you all your life, and you will develop a sense of higher purpose.
Liberal arts teaches you how to deal with reality through processing information, thereby enabling you to function better in the world. A liberal arts background helps develop your critical thinking ability so you ask questions rather than simply accept theories or information. And possibly, most important, liberal arts study helps you learn about yourself in relation to culture and beliefs, discover where you fit in society, and determine how you can make the world a better place.
The Benefits of a Liberal Arts Degree
Many employers today are looking more for the credential of a degree than for a specific and narrow skill set. Most businesses need people who are adaptable and who have a broad range of knowledge. Specific job tasks and technical aspects of a job can be taught. The type of people and communication skills that liberal arts majors learn is not as easily taught.
If you are passionate about your studies, your enthusiasm will translate as a desirable employee attribute. Employers will see your eagerness to learn new things, recognize your ability to articulate beliefs and ideas, and want to have someone like you as part of their team.
Types of Skills
initiative
self-confidence
leadership
compatibility with others
positive attitude
social skills/interests/involvement
integrity
written and verbal communication
problem solving
flexibility
multicultural awareness
Types of Jobs/Areas
Self-Assessment
Am I a self-motivated, lifelong learner interested in many things, including the human condition?
Am I interested in the history and continuing evolution of the English language?
Do I want a versatile degree that will allow me to choose among many career fields?
Am I able to read, condense, interpret, and express facts and ideas clearly?
Do I pay attention to detail and find pleasure in making sure communications are clear, accurate, and correct?
Do I want to contribute to society in a meaningful way?
Do I like research, analysis, and applying new approaches to solving problems?
Do I appreciate and enjoy experiencing diversity in people, cultures, and thought?
Am I adaptable to changing situations?
Am I more motivated by passion and helping than by money?
*If you answered "yes" to 8 or more of these questions, a career in Liberal Arts might be right for you.