By Misty Sneddon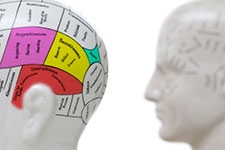 Because psychology is such a broad topic, the ways in which you can learn and put your studies to use are plentiful. There are many scientific aspects to psychology as it is the study of the human mind and behaviors, from learning and memory, the way people perceive and feel thought processes and the way they speak, their personalities, and the way they act socially.
Most likely you will be taking courses similar to Human Growth and Development, History of Psychology, Abnormal Psychology, Sensation and Perception, Industrial Organizational Psychology, Experimental Methods and Research Design, and Personality Psychology. You can also expect to find yourself in a scientific laboratory learning in a hands-on environment. Another surprise is math! Probability and statistics is a potential requirement for this degree.
Consider the amount of education needed for this field of study. Generally a four-year degree is the basic amount of education needed. In order to become a counselor, many students further their studies by obtaining a master's degree and some go so far as getting a doctorate. All in all, a student can expect a minimum of four years of higher education and can continue up to eight years depending on the focus of study and career path.
Many psychologists find their niche
in a healing role, working directly with
those suffering from mental illnesses, addictions, behavior problems, depression and anxiety. Others are more involved in the research side of psychology and teach in universities, as well as researching and furthering their own studies. There are also those who work in a commercial environment (think industrial organizational psychology and human resources) and focus on the interaction and work relationships between employees. Another aspect of this career can be analyzing the effectiveness of the employees to further the company's success.
It's important to consider how you will adapt and react to such a chosen major and eventually a career. Are you able to cope well with stress? While this career path can be very rewarding, it can also be emotionally draining and frustrating. This is not a career that you can leave at the office. Many psychologists experience career burnout. However, most university psychology programs provide stress management classes. An excellent way to further explore this topic is to contact the university's psychology department or even your high school counselor for volunteer opportunities. Getting firsthand experience can help you determine if this is the right path.
Defining Personality Traits of Psychologists:
Open-minded
Comfortable talking with all types of people
Curious
Emotionally stable
Expresses oneself well
Flexible
Acquires others trust easily
Writes well
Great communication skills
Problem solver
Sympathetic to others
Self aware
Careers in Psychology/Sample Working Environments:
Mental retardation and mental health counselor/mental health institution
Case worker/government
Counselor (such as family, prevention, substance abuse, rehabilitation, etc.)/private practice
Program manager/hospitals, private corporations
Relief worker/international locations, third world countries
Special school counselor/schools
Youth specialist/YMCA, schools, churches
House manager or house parent/homeless shelters and supportive housing
Residential clinical director/assisted and senior living facilities
Behavior specialist/schools, clinics, government
Intensive case manager/directly in the homes of those in need
Forensic psychologist/law enforcement
Industrial organizational psychologists/large companies with multiple employees