By Misty Sneddon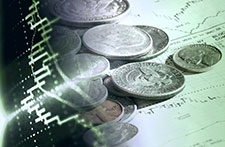 Economists have analytical minds. They are used to thinking critically and love to use math, especially statistics, to deduce monetary forecasts and conclusions. They are also interested in the way people behave when it comes to finances. By taking all the surrounding scenarios that motivate people and their environment financially, they arrive at a well thought out conclusion based on a mathematical thesis. They are quick to recognize economic trends or patterns that are constantly changing. After acquiring all the necessary information, they process it and then report it. It's important an economist excels at communicating findings with others.

A Bachelor's degree in economics takes approximately four years to complete. Those who have an aptitude for math, science, and humanities are likely to do well in this field. An Economics major will take classes like micro and macroeconomics, probability and statistics, society and economy, networks, computation in telecommunications, energy economics, capitalism, economics and psychology, public finance, international trade, world poverty, game theory, nonlinear econometric analysis, economic history, political economy, and economic growth and crisis.
Many students further their education by obtaining a Master's or PhD in Economics as this betters the chances of career progression. According to the Bureau of Labor and Statistics, fifty-two percent of economists work for the government at the city, county, state and federal levels. Those in the private sector work for banks,
insurance companies, multinational corporations, universities, and many other places. Entry-level economists can make anywhere from $31,000 to $85,000 a year depending upon education level. Economists who have worked over twenty years make upwards of $130,000 annually.
Career opportunities for those with a degree in economics are:
Labor Economist
Financial Economist
Macroeconomist
International Economist
Public Finance Economist
Statistician
Legislative Assistant
Survey Researcher
Econometrician
Commodity Analyst
Demographer
Underwriter
Financial Researcher
Tax Economist
Population Studies Analyst
Institutional Researcher
Securities Broker
Stockbroker
Agricultural Economist
Transportation Planner
Corporate Economist
Consultant
Federal Data Agency Economist
It can be difficult to determine if studying the economy is the right path for you. A good starting point is to take a high school Economics class. Reading books on economic matters is a good option; there are some good ones out there. Talking with economic professionals may also be helpful. And don't forget that your school counselor can help advise you.