By Misty Sneddon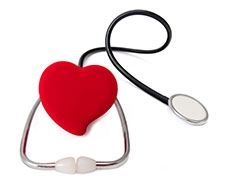 Do you thrive on a steady career, where the service you provide is needed almost everywhere? How about helping those who are ill, in pain, or in need of assistance during some trying times? A career in nursing has such unlimited potential; one is wise to choose this path if stress, long twelve hour shifts and oftentimes night work is something one can handle on a permanent basis. This is the joy of nursing; there are so many side careers that can be pursued with the knowledge base and commitment of a nursing career.
A Bachelor's degree in Nursing (BSN) takes approximately four years of schooling. When a student first begins college coursework, he or she takes a series of prerequisite classes, which must be passed with a specific grade point average before being admitted into the nursing program. Once a student is admitted, coursework and clinicals - around 1200 hours, depending upon the nursing program's requirements - are needed in order to graduate. A Licensed Practical Nurse (LPN) requires less schooling compared to a registered nurse (RN). Sample courses a nursing student may take are anatomy and physiology, psychology, fundamentals of patient care, medical terminology, microbiology, surgical nursing, pediatric nursing, pharmacology, pathophysiology, child bearing and reproduction health, health assessments across the lifespan, patients with complex needs, care transitions, pediatric acute care, and multiple practicums.
After the coursework and clinicals have been completed, and the student has graduated, he or she is then required to take a state test for licensure. All licensed nursed must have a certain amount of continuing education depending upon the state's regulations as well as required periodic license renewals. Here is a list of nursing career options:
• Clinical Nurse
• Nurse Midwife
• Urgent Care Nurse
• Medical Surgery Nurse
• Oncology Nurse
• Emergency Room Nurse
• Pediatric Nurse
• Labor and Delivery Nurse
• Nurse Coordinator
• Radiology Nurse
• Neonatal Intensive Care Nurse
• Critical Care Nurse
• Corrections Nurse
• School Nurse
• Psychiatric Nurse
• Intensive Care Unit Nurse
• Home Infusion Nurse
• Nursing Director
• Operating Room Nurse
• Surgical Recovery Nurse
• Supervising Nurse
• Chart Review Nurse
• Mother Baby Nurse
• Military Nurse
• Telemetry Nurse
• Nurse Administrator
According the Bureau of Labor and Statistics, RN's make an average annual salary of $66,000 while LPN's make an average of $42,500 per year. Of course, some nurses earn much more as they get into more specialized niches and have more years of experience.