By Misty Sneddon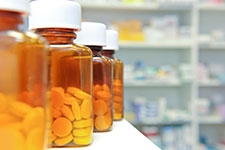 Pre-Pharmacy, while not a specific major, is a program that directs students to classes, which will best prepare them to become pharmacists. Essentially, a student chooses a major, usually one that goes hand in hand with all the Pre-Pharmacy classes required in order to be accepted into pharmacy school. Usually, Pre-Pharmacy students choose majors like Chemistry and Biology, as required Pre-Pharmacy classes are primarily science and math based. However, pharmacy schools accept students with all different kinds of majors, providing all the pre-required classes were taken and passed with an acceptable GPA. Becoming a pharmacist is quite labor and time-intensive, so some students use an undergraduate degree to pursue other interests like music, performing arts, business, liberal arts, and etcetera. It's best to check with the pharmacy schools one is interested in attending to verify the exact prerequisite classes needed in order to be accepted into a pharmacy school. Usually it takes about two years of Pre-Pharmacy coursework to achieve all of the prerequisites.
Students in Pre-Pharmacy usually take classes such as organic chemistry, biochemistry, biology, technical writing, physics, calculus, genetics and genomics, molecular biology, probability and statistics, embryology, human anatomy and physiology, cell biology, psychology, public speaking, ethics, economics, and medicinal chemistry. Once a student graduates with a Bachelor's degree, the next step is to take the Pharmacy College Admissions Test (PCAT) while simultaneously applying to pharmacy school. Be aware, however, that some pharmacy schools do not require students to take the PCAT. Depending upon which pharmacy school a student gets accepted into, the next three to four years will be spent in class and getting hands-on experience in clinicals. After graduating, the student must pass the North American Pharmacist Licensure Examination (NAPLE). After passing this exam, an additional Multistate Pharmacy Jurisprudence Exam (MPJE) is required by most states. California, Virginia, and Arkansas do not accept the MPJE and require the soon-to-be pharmacist to pass the state's own law exams. From here the new pharmacist is able to practice.
Pharmacists generally work more predictable hours than doctors and nurses. Work environments include drug stores, grocery stores, government agencies, schools, public health agencies, and hospitals. Most pharmacists work a 40-hour workweek and spend long hours on their feet engaging and managing pharmacy staff and communicating with clientele. Not only do pharmacists fill prescriptions, they are managing the entire pharmacy and often are responsible for keeping track of and ordering inventory. Pharmacists average $116,000 a year.
Possible careers for those with a Pre-Pharmacy degree, including those who have completed pharmacy school include:
Oncology Pharmacist
Clinical Pharmacist
Consulting Pharmacist
Pediatric Pharmacist
Infectious Disease Pharmacist
Hospital Pharmacist
Hospice Pharmacist
Institutional Pharmacist
Operating Room Pharmacist
Nutrition Support Pharmacist
Poison Control Pharmacist
Academic Pharmacist
Psychiatric Pharmacist
Veterinarian Pharmacist
Pharmaceutical Researcher
Community Pharmacist
Pharmacist Technician
Nuclear Pharmacist
Compounding Pharmacist
Chemist
Materials Scientist
Microbiologist
Biological Technician
Drug Information Specialist