By Misty Sneddon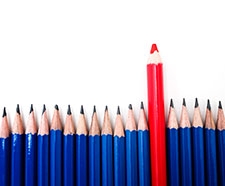 Currently, the need for special education teachers is in high demand. These teachers are presented with an entirely new group of challenges in conjunction with teaching. Not only are they responsible for teaching core subjects, they must also teach students basic skills. Special Education teachers work with children who have learning, emotional, physical, and behavioral disabilities. Oftentimes, these children have a combination of disabilities, which further compounds the need for a specialized program specifically tailored for each individual student.
Special Education teachers work with the parents of special needs children, the school's administrative team, and general classroom teachers, therefore, it is very important to have excellent communication skills. Other characteristics include being resourceful, compassionate, kind, dedicated, enthusiastic, organized, patient, and forgiving.
College students spend the first two years of college education fulfilling general studies requirements classes such as composition, math, public speaking, human development, childhood education, sociology, science, and art appreciation. The next step is to be accepted into a Special Education teaching program. Volunteering at elementary, middle, and high schools to show a certain amount of hours working with special needs children can help speed along one's acceptance into the teaching program. Depending upon the state in which one chooses to teach, a Master's degree may be required.
A student can also get a degree based on one of six specialized
sub-categories as follows:
1. Mild/Moderate Mental Retardation
2. Moderate/Severe
3. Deaf and Hard of Hearing
4. Visual Impairments
5. Physical and Health Impairments
6. Early Childhood Special Education
After all college courses are passed, student teaching is usually the next step. This is where you work under an established teacher and teach in a supervised classroom for one to two years. Also, background checks and fingerprinting are necessary in order to work with children. After all of these requirements are met, one must pass a sequence of tests to earn a license. Some states require license endorsements in specific disability categories. This license must be renewed at subsequent intervals, depending upon the state in which one is licensed.
There are many options for those with a degree in Special Education. A Special Education teacher can make anywhere from $28,000 to $73,000 a year, depending upon one's level of education, specializations, and experience. Common Special Education teaching careers are:
• Special Education Teacher K-12
• Special Education Coach
• Special Education School Principal
• Recreational Therapist
• Rehabilitation Counselor
• Social Worker
• Adapted Physical Education Teacher
• Art Therapist
• Music Therapist
• Early Intervention Specialist
• Educational Audiologist
• Hearing Impaired Interpreter
• Speech-Language Pathologist