By Misty Sneddon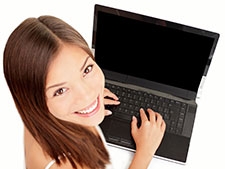 There are many college programs in Graphic Design, and it has become a very large industry in the marketing and media world. If you find you are artistic and would like to incorporate your passion into an excellent career that is likely to provide a livable income, a Bachelor's of Fine Arts (BFA) in Graphic Design is a good choice.
In our modern world of consumerism, Graphic Design is an expertise that is crucial. Graphic designers use either hand-drawn or computer-generated images to communicate a message to an audience, the consumer. On the technical side, they create the layout and production of signage, magazines, websites, marketing materials, brochures, and other media. Many graphic artists work in marketing and publishing firms. About one-quarter of graphic artists work as freelancers (having one's own business). The upside to owning a business is that work is generally accomplished at home. Design-specific software and hardware are required to produce ideas for clients, so computer knowledge is a must and the startup can be pricey. A good college program will offer classes that teach all of the practical ins and outs in this field of study, including career readiness.
A degree in Graphic Design offers much more than just learning how to manipulate visual art into a profitable career. You will become knowledgeable in areas such as business management, art history and theory, graphic design history, type and image, digital and emerging media, design for print, visual branding, entrepreneurship, publication design, kinetic and sequential graphs, design literacy, visual communication design, and oftentimes gain hands-on knowledge through a required internship.
Career options for those with a degree in graphic design are:
• Graphic Designer
• Graphic Design Associate
• Advertising Designer
• Art Marketing Director
• Front End Web Designer
• Package Designer
• Production Artist
• Marketing Consultant
• Logo Designer
• Book Designer
• Book Jacket Designer
• User Interface Designer
• Website Designer
• Advertising Coordinator
• Design Director
• Corporate Identity
• Exhibit Designer
• Design Consultant
• Art Director
• Graphic Design Instructor
Annual salaries for those in the Graphic Design field are between $31,000 and $64,000. According to Salaries.com, those with a BFA in Graphic Design make an average of $10,000 more a year than those without a degree. Over 82% of hiring companies prefer to hire graphic artists with formal college educations. No matter how talented you may already be in Graphic Design, it is definitely a wise choice to pursue a four-year degree in Graphic Design from an accredited college or university.