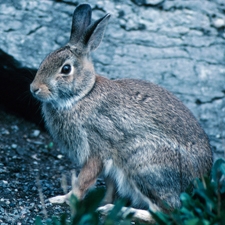 By Marsha Kearns
The great outdoors is your playground…and you want it to be your workplace, as well. In an Outdoor Leadership program, you will acquire the academics, skills, and experience you need to be involved with outdoor programs. Theory will blend with hands-on learning experiences that include technical training in such activities in backpacking, rock climbing, and canoeing, to name but a few.
You will use people skills as a leader, counselor, and manager of an outdoor program. Depending on your career path, you may take other liberal arts coursework, such as social work, business, and environmental studies. A variety of science courses will flesh out your degree program.
Your core studies will focus on concepts of using outdoor resources, the impact of people, and managing both in an outdoor adventure program. You will end up being able to teach people how to appreciate and enjoy the outdoors while treating it with respect. You will learn land management and "leave no trace" skills. There are a huge number of options for career paths with a degree in outdoor leadership.
Choosing a Career in Outdoor Leadership
High or low, dry or wet, hot or cold, outdoor leadership opportunities abound in every type of environment. Whether you choose mountain climbing, scuba diving, or simply camping out, you will focus on the area of highest interest to you. However, there are courses that apply to any path. Some of these are ecology, land management, outdoor skills, field studies, group dynamics, wilderness skills, survival skills, conditioning, wilderness ethics, leadership, business management, and risk management.
All of these skills will come together into a relationship-based hands-on learning in the field. You will spend lots of time actually putting into practice what you have learned, immersing yourself in outdoor activities. This means fun—and work—will be a big part of your education and real-life preparation for the career you choose.
With recreation and leisure continuing to grow rapidly, the outlook for jobs with a degree in outdoor leadership is very good. If you're unsure of the direction to take with the many options available, you may want to talk with an academic advisor to select the career path that will best suit your interests and temperament.
Types of Skills/Attributes
flexibility

interpersonal skills

leadership skills

critical thinking

verbal communication

teaching ability

self-confident

problem solving

stamina

problem solver

responsible
collaborative

sensitive to environment

patient
curious
energetic
enthusiastic
Types of Jobs/Fields
tourism/ecotourism

marine park

city park

nature preserve

nonprofit organization

government agencies

camp director

educational instructor

adventure leader

facilities management

sport marketing

equipment sales

search and rescue

natural resource management

forest ranger

self-employed guide/teacher

writer/journalist
photographer

recreation park manager

interpretive park guide
Self-Assessment
Do I love spending most of my time outdoors?
Do I enjoy teaching and leading other people?
Am I calm under pressure?
Do I have physical stamina?
Am I adventurous but careful?
Do I like to plan outdoor activities and excursions?
Can I carefully analyze and assess risk?
Am I willing to treat outdoor leadership as a business?
Am I concerned with resource management?
Am I willing to work for the preservation of outdoor spaces and wilderness?
*If you answered "yes" to at least 8 of these questions, a major in Outdoor Leadership might be right for you.